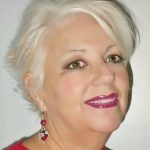 Nitza interviews Career Coach and Strategist, Posey Salem of Radiant Resumes.
In Part 3, Posey continues to go over the document she is offering, complimentary — IS YOUR RESUME BEING DELETED?
What job markets are looking good for the future and perhaps one should pursue?  There's great advice for job seekers, students and MORE!
Find out why and how your resume may be deleted instead of getting reviewed and how to get results in obtaining and having a successful interview?!
Check out Radiant Resume Services for more information and don't forget to join us for Posey Salem's highly valued insights and professional advice.
VISIT Radiant Resume Services to download Posey's FREE PDF OFFER:  "Is Your Resume Being Deleted?"
Podcast: Play in new window | Download (24.8MB)