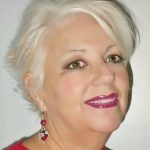 Nitza interviews Career Coach and Strategist, Posey Salem of Radiant Resumes.
If you're a high school or college student or graduate preparing for your future career; if you're looking for a job; or facing retraining and a new career direction – you won't want to MISS this SHOW!
Posey is an internationally certified advanced résumé writer who has attained Gold Level (among the top 5%). Six of her resume samples were selected and showcased in the most recent version of Resumes for Dummies, 7th Edition. Her coaching includes helping a client plan or change their career direction by offering services that add tremendous value to their resume, interview and job search process.
Find out why and how your resume may be deleted instead of getting reviewed and how to get results in obtaining and having a successful interview?!
Check out Radiant Resume Services for more information and don't forget to join us for Posey Salem's highly valued insights and professional advice.
VISIT Radiant Resume Services to download Posey's FREE PDF OFFER:  "Is Your Resume Being Deleted?"
Podcast: Play in new window | Download (22.7MB)